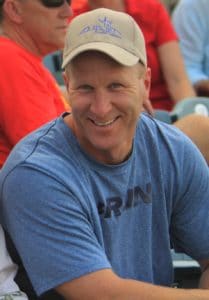 While growing up, Daniel McKelvey received great support and encouragement from his parents about being active through sports and activities and remaining focused on his education. His father worked in educational technology and inspired him to take his learning to the next level. He has always had a strong work ethic and thirst for knowledge which he believes he got from his parents.
With this mentality, he quickly developed a passion for entrepreneurship. In junior high school, he started a landscaping business with a friend which they kept up and running successfully for six years. They then went on to sell the business to another landscaper during the senior year of high school as they prepared to head off to college. While in college, Daniel McKelvey continued to find more ways to develop entrepreneurial opportunities and ways to put away some extra money for school. A few times a week, he would work as a DJ running shows with music and on-air interviews that allowed him to have great interactions with other college students as well as the local community. Additionally, he spent time as a math tutor and referee for water polo, finding opportunities to work while doing the things he loved.
Daniel McKelvey continued this trend establishing a career in educational technology, following in the footsteps of his father while challenging himself to continue expanding his knowledge and learning experiences.
Working with EdCast Daniel McKelvey stood as VP of Sales and Business Development while also completing numerous webinars and presentations related to the field of educational technology. EdCast is a knowledge cloud for personalized learning, dedicated to driving innovation and providing universal access to knowledge for all individuals.
Along with his career in educational technology Daniel McKelvey is also actively seeking new roles as an entrepreneur in solar energy technology. Over the years, he has completed extensive research on solar farms, solar panels, and the industry as a whole. He has completed several courses in solar PV technology and has developed strong relationships with professors and other experts in the industry while working on solar related projects. The solar industry is new, fun, and exciting and requires the innovation and forward-thinking that inspires Daniel McKelvey in his quest to gain more and more knowledge.
Outside of his career passions, Daniel McKelvey is an avid sports fan and outdoorsman. His family has always held sports in high regard, emphasizing the importance of experiences and creating long lasting memories instead of focusing too much on materialistic items. While he played many sports in throughout childhood and high school, he always stuck with skiing as his favorite outdoor activity. Attending college at the University of New Hampshire, he found a love for skiing in New Hampshire in the White Mountains at beautiful resorts including Loon, Bretton Woods, Waterville Valley, and many more. He continues to take yearly ski trips today and is grateful for the wonderful memories he is able to create and share with family and friends.
Check out Daniel McKelvey on the Bartering Exchange Network where he offers his professional services in resume building, college admissions consulting and more free of charge.